Today I'm going to take an in-depth look at the newest Bitcoin NFT in the Stacks ecosystem, the BNS (Bitcoin Name System). While this is not a conventional "NFT," BNS currently holds an absolute death-grip at #1 sales volume over the past two weeks, with nearly double the volume of Megapont Apes. This gives Stacks users and anyone with a Hiro Wallet, the ability to lock in a .btc address. Over 127,000 STX of sales volume (approx. $39,500) has been generated with a mint price of 2 STX ($.60). Why is this happening?
What is a BNS NFT?
BTC domains are registered via smart contract on Stacks. This implements a decentralized name registry written in Clarity (smart contract language).
BNS secures a .BTC domain. You might be wondering, what's the point? After all, there are .eth domains and even .sol domains already. What makes a .btc address special and why should I waste my time securing one (or more)?
Why Are So Many Bitcoin Users Getting .BTC Addresses?
Over the past several weeks, we've seen serious questions arise regarding the centralization of these blockchains. As for Solana, kinda decentralized isn't decentralized (and there are other pressing issues with the chain). Ethereum has dealt with serious structural questions since its merge, as the US Government attempts to utilize the chain to launch its CBDC. With Proof-of-Stake already showing its flaws, key players have abandoned the platform for Stacks.
Bitcoin is the only truly decentralized cryptocurrency option. And Stacks gives Bitcoin smart-contract capabilities. A .btc address potential future use case will be the ability to allow payments in Bitcoin and Stacks. Those of us who believe that truly decentralized payment systems are the future have been snatching up .BTC addresses with the quickness.
Additionally, users can also acquire .APP, .MEGA and .STACKING suffixes.
What Does a BNS NFT Look Like?
Again, this isn't really an NFT, but here's what the accompanying image looks like on Tradeport.xyz. A different image loads on Gamma.io. There are no rarity attributes at all for individual NFT's since this is a stock image.
What Are Some of the Highest Priced .BTC Address NFT's Currently on the Exchanges?
Only a few weeks in, as you may imagine, the BNS exchanges aren't exactly emulating Efficient Market Hypothesis. In other words, you're really not going to find fair-value pricing through most listings since the market hasn't really settled. In less-civil terms, at this time BNS pricing on the exchanges is a shit show.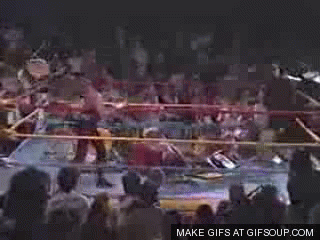 It really is just random names getting posted for mind-numbing amounts to see if anyone bites. Let's take a look at some of the top BNS sorted by "highest price" and have a few laughs.
Macarena.BTC. For 570 million Stacks, you can own the naming rights of the most popular song of 1996. Would these two guys be interested?
Maybe, but I'm pretty sure they're still waking up in piles of money from the biggest one-hit wonder of our lifetimes.
Interested in Bitcoin NFT's? Well, you're gonna need some Stacks. You can buy STX on OKCoin, the preferred exchange of the Stacks ecosystem. You can even earn $50 of Bitcoin as a bonus by using this link. And what's better than free money?
Lourdes.STX. You can hold the name of Madonna's kid for 510 million STX (Approx $180M USD). Couldn't name one song from her but I did discover that she has a penchant for showing off her armpit hair, so if that's your thing… I mean, can you really put a price on that?
29ab5f49.BTC– No idea why people are swooping in on alpha-numeric combinations unless they have personal meaning. Whatever that meaning is, it's not going to command the 5 million Stacks this user is looking for. Why waste time locking down names like this when you can a corporation or a public figure/celebrity name that may one day command real value.
Wrench.BTC. First of all, solid name choice. Six letters. Instantly brings to mind a handyman or skilled mechanic. So it has some marketability. Does it have enough to warrant a purchase price of…
*checks notes*
***rubs eyes***
*stares in abject disbelief*
31 million Stacks (approx. $10M USD)???
No. No it does not.
NFLFootball.BTC. and Visas.BTC. These guys missed out on the top pick and snatched up the next best thing. They were too late for NFL.BTC and Visa.BTC. Hate to break it to you guys, but no one is gonna pay you millions in Stacks (and $USD) for coming in second place.
Stuck.STX. This has the distinction of being the most expensive address to currently acquire, with a price of 9.55 Trillion Stacks (approx $3,000,000,000,000 USD). This user wants the equivalent of 17% of the current quarterly Gross Domestic Product of the entire United States. I don't even have a joke here.
Now, there are some interesting addresses, specifically, USTreasury.BTC, ChaseBank.BTC, GrubHub.BTC, Amazon.BTC and RideShare.BTC. All of these target specific corporations or entities and have the simplified name locked up (nothing like Grub-Hub.BTC or ChaseBank1.BTC). However, with the advent of payment attached to these sites some time in the extended future, I don't foresee any of the corporations acquiring BNS sites anytime soon, much less shelling out millions of Stacks.
However, should the future unfold as Bitcoin true believers, well, believe it will, then these web properties may indeed become incredibly hot commodities.
Interestingly, many of the very best names that have been snatched up (corporate names like WellsFargo.BTC, Facebook.BTC, WalMart.BTC,) are not being listed at this time. However, much like Instagram and Xbox gamer tags, small words may also garner significant interest. The smart money may very well be holding these addresses to list them if/when Bitcoin becomes immensely more valuable.
Wait, Couldn't Securing the Name Addresses for Corporations and Public Figures Become a Copyright Issue?
Not with a .BTC address. This is a "first come, first serve" arrangement. Even if lawyers got involved, Bitcoin is decentralized. This is a free for all. And within the chaos, potentially massive opportunities may present themselves.
It is insane to me that users are wasting time picking up thousands of addresses with negative numbers when there are still several well known corporations, celebrities and one-word title names that may fetch an attractive profit.
"Not your keys, not your coins" has never been more true. A hardware wallet is essential. Keeping your crypto tokens on an exchange exposes your assets to potential loss and theft. Ledger makes accessing your NFT's and your crypto safe and easy.
Find out how easy it is to make sure your coins are kept safe.
What about picking up a name of a public figure. Let's say you're a fairly new celebrity like Ice Spice. You may not be able to name a single Ice Spice song. But you've seen her on social media (I guess Drake just dumped her). And anyone can easily search up that she has over a million followers on Instagram. So if you thought quickly and locked up the domain IceSpice.BTC (as someone already has), one day, she would have to negotiate with you if she wanted the rights to her .BTC domain.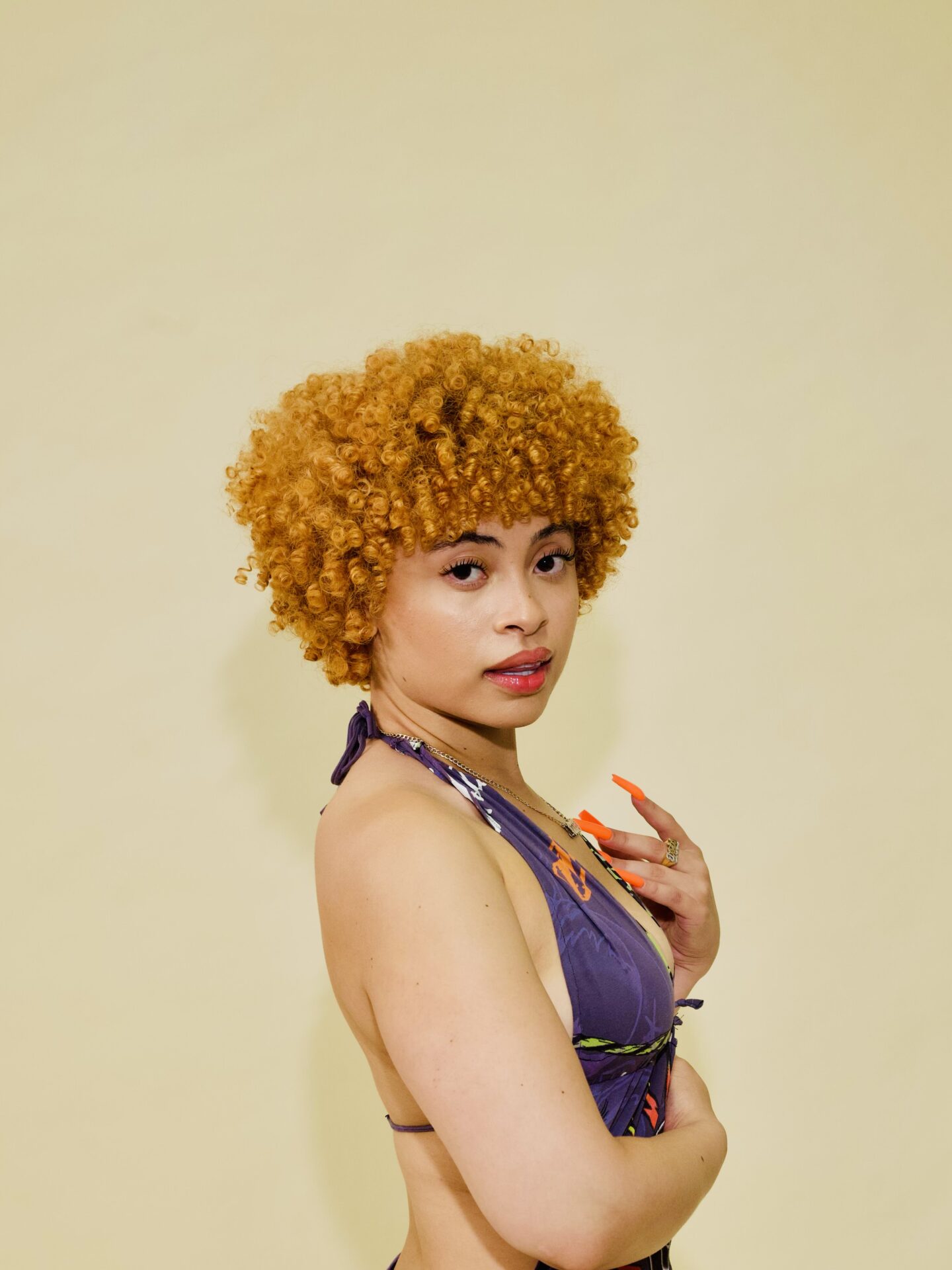 That's not tough talk, that's per the BTC.US website:
".BTC names are registered on a first come, first serve basis, much like conventional domain names. However, since .BTC names are committed to the Stacks chain, there is no process to pursue a name that has been taken, other than negotiating with the owner."
So What Does the Crypto Trend Analyst Think Happens From Here?
Prices (particularly of addresses actually sold) will continue to move toward prices that reflect market reality in the coming weeks and months. If trends hold to form:
Monetary centralization accelerates
CBDC's become accepted by the masses
Bitcoin remains the primary decentralized payment option
Then these addresses will become incredibly valuable. You have the potential for face-melting upside here.
How Many .BTC Addresses Can I Personally Acquire?
As many as you wish. Only one .BTC Address is allowed per account, but you can add multiple accounts to your Hiro Wallet.
Interested in Bitcoin NFT's? Well, you're gonna need some Stacks. You can buy STX on OKCoin, the preferred exchange of the Stacks ecosystem. You can even earn $50 of Bitcoin as a bonus by using this link. And what's better than free money?
How Much Does a .BTC Address Cost?
2 STX. As of today, October 14, 2022 with the cost of 1 STX at $.31 you'll be out less than a dollar.
How Much Time Does it Take to Acquire a .BTC Address?
Around 5 minutes to 20 minutes depending on the speed of the network.
Over 100,000 names have been taken. But with users spending time picking up F**kpow.btc, StuffOnFire.BTC and Bitcoinsex.BTC, there should still be a ton of potentially valuable domain property for the taking.
Where Can I Get a .BTC Address?
You can get them at BTC.US. All you will need is your Hiro Wallet.
Are BNS Bitcoin NFT's a Good Investment?
While none of this is to be construed as financial advice (please see the website disclaimer), anyone who reads this blog or follows my Twitter already knows that I am very bullish on the outlook for Stacks cryptocurrency, the underlying blockchain for all Bitcoin NFT's.
NFT's on Stacks are absolutely exploding since their debut in 2021. In addition to their recent listing on Coinbase, the Stacks ecosystem is best represented on OKCoin, where you can get exposure to Stacks, Arkadiko Finance, and CityCoins like MiamiCoin and NYCCoin. Stacks is the protocol that brings d'Apps, NFT's and Ethereum-like utility to Bitcoin. I am a believer that any exposure to Stacks comes with tremendous future upside potential. So, while everyone should do their own research before investing in any NFT or cryptocurrency, I think the future of most NFT projects on Stacks hold considerable promise.
OK, I appreciate you reading this far.
If you learned something from this post, you can see the rest of my reviews of the phenomenal NFT collections on Stacks, right here: