The hashtag BitcoinCrash is trending, again. One week ago, the hashtag trended on Twitter and we're right back at it a week later, only with greater intensity, and fury than last week. Last week, in the newsletter, I wrote:
Well, once again it's the leveraged traders with upside futures bets (as usual) getting absolutely *rekt* in this scenario. It seems that every few weeks some red candles (steep drops in the price) happen that forces them to liquidate, causing not only a drop in the price of Bitcoin but a collapse in the price of altcoins as well. Add to this the likelihood that many investors are selling some of their assets to pay their upcoming tax bill on their crypto gains (Joe Biden will soon be unleashing his swarms of IRS agents on middle class Americans to enforce this).
This week, it's simply a bloodletting. Just taking a quick look at the Top 25 cryptocurrencies that are not stable coins; 21 out of 25 have lost more than a quarter of their value from last week. 18 out of 25 have lost 15% of their value in the last 24 hours. Anyone who began building their crypto portfolio after February 2021 is feeling the pain this morning.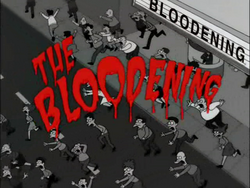 A Lesson from Sports Betting
Around 2005, I picked up sports betting. And I was almost immediately introduced to the concept of variance. Not to sound too nerdy here, but I used some technical analysis to identify teams to bet on in MLB. From April through mid-May of 2006, using a proportional wagering system (between 2-3% of my bankroll on each game), I won over 64% of the games I wagered on. All of these games were in the range of slight underdogs to favorites between +130 and -150. For those of you who don't bet on sports, this means I was never betting on the "sure thing," which increased my payout on my winners. My bankroll increased thirty-eight percent over two months.
This felt incredible, especially since this was my first foray into betting MLB. For a few weeks, I thought I had found the gold mine and I would be a full-time bettor by the end of the year.
But shit didn't stay sweet. From that point until July 1st, 2006, my account lost 22% of its mid-May value. Using a $1000 starting balance as an example, the balance would have been $1380 in May and back down to $1076 by July. In the span of a few weeks, my return per month had dropped from an amazing 25% per month to 2.5%. I was still up, but I was disappointed that my bankroll wasn't up another 38%. That served as my first real lesson that I had to not only be prepared for huge and unpredictable swings in my bankroll, but welcome them and derive what lessons I can to optimize future performance.
This morning, my primary investment, Stacks (which just debuted on Coinbase this week), plummeted to $1.60. This was 20% below my lowest previous entry point and down 40% from my last sizable purchase only a few days ago.
Yet, selling isn't in my range of possible outcomes due to the lessons I've learned from sports gambling. I'm not just accustomed to wild swings in my bankroll, I expect them. I've read the historical charts and knew what I was getting into. This isn't gold, bonds or real estate, fellas. We all know that 10% jumps and dips in price are routine in crypto. Well, any historical chart will tell you that swings up to 40% or more in the span of a few days are in play. This is the shit you signed up for. Big rips and nasty dips, it's all in the game.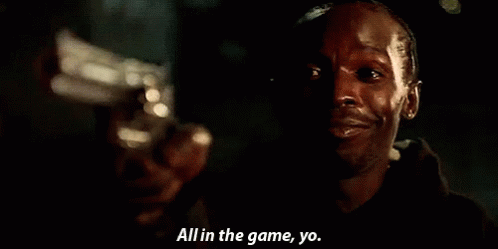 And if you're thinking of selling right now, maybe this game ain't for you.
What's the Move, Post # BitcoinCrash
Well, given recent history, now may be an excellent entry point. I can't discount the possibility that this may not be the end of the mayhem. But Cardano under $1, Chain Link < $15 or Stacks < $1.50, seems unrealistic, given what I believe is ahead for the cryptosphere. If I had more cash on hand, I'd move in hard, but that's me (see disclaimer, none of this is investment advice). For most readers, dollar-cost averaging each week isn't nearly as adventurous or sexy as going balls deep. But DCA will ensure that you invest in the market consistently. You'll add to your bag every week and this is critical to do during a BitcoinCrash As an added bonus you won't deal with the headaches and second-guessing that those of us who make ill-timed major moves grapple with.
You can also help support our page and keep this blog going (we have no ads at this time) when you click this link to receive a FREE $10 in BitCoin for signing up with OKCoin. When you do, you'll get $10 and so will we.
And what's better than free money? Free Bitcoin!
-The Crypto Trend Analyst Team
Further Reading:
Cosmos (ATOM) Reaches Escape Velocity
What is Blockchain Technology (A Beginner's Guide)
Coinbase and OKCoin, Who Ya Got?