In this post, we will compare two of the top exchange apps, OKCoin and Coinbase. We will compare app features that the average crypto investor uses, from two exchanges that we have used frequently in the past. While we blog on this site about quite a few different cryptos that can be found on OKCoin, such as Stacks and Miami Coin, how does OKCoin measure up to one of the big dogs on the block? Let's find out.
Comparing Coinbase and OKCoin
Coinbase is one of the world's second largest cryptocurrency exchange. Launched in June of 2012, the company began offering customers the ability to purchase and sell Bitcoin through bank transfers in October 2012. Back then Bitcoin was not easily acquired. OKCoin is under the ownership of OK Group. They also own OKEx which began operations in 2017. It is now the 18th largest exchange.
Ease of Use
When comparing Coinbase and OKCoin we must consider them from the crypto newbie's perspective. Coinbase is known for its ease of use, especially for beginners. It was the first app that I used and it was incredibly easy to navigate as a crypto newbie. I downloaded it and quickly made a hundred dollar purchase the same day with no hiccups at all. The Home option gives you quick access to a Watchlist and the Top Movers. You can also see new cryptocurrencies on the platform and find what rewards are accessible to you with some quick scrolling. The Portfolio button shows your assets listed in descending order by value in USD. At the very bottom you can see any interest earned through staking rewards. If you want to purchase, sell, transfer or send crypto, that is easily handled by the blue middle button. The Prices button shows you various crypto assets and how they are performing over a 24 hour period as the overall market. The For You button displays how you can earn rewards as well as crypto news and a few lessons on different cryptos like "What is Ethereum" or "What is Uniswap," which can be invaluable to new investors.
OKCoin's home screen also makes things simple for new users. Popular cryptos show up on the home screen with their price and 24 hour change in percent. One touch to "Gains Ranking" shows top moving cryptos available on the exchange. New users may not appreciate that the home screen shows the Total Net Value of the account in BTC (Bitcoin) terms in bold and in USD in a tiny light font to the right (if there is an option to change this, I'm not aware of it). You can quickly navigate to Deposit, Withdraw, Transfer, Trading, and Earn/DeFi with a quick touch on a bar below the Account value. At the bottom of the screen OKCoin offers a reward link for introducing others to the platform (more about that later on).
Our take: OKCoin's user interface is solid and simple enough for beginners. With that said, Coinbase has more options that are helpful to new crypto investors and having the account value listed in BTC instead of USD will be confusing to some beginners. Edge: Coinbase
Depositing Money
Coinbase allows several options for depositing money into your account, including Bank Transfer, Debit Card, Wire Transfer, PayPal, Apple Pay and Google Pay. OKCoin offers an Instant Transfer from your bank account and Wire Transfer option. So, easy call here, the edge goes to Coinbase, right? Not so fast, my friend!
While friends of mine who buy frequently from Coinbase say that the PayPal option is excellent and works in seconds, the bank transfer option takes an astounding 3-5 business days! In the next few months / years, we are going to see millions of older users onboarding into crypto. How many of them have Apple Pay, Google Pay, or PayPal? But if bank deposit is their only option, they have to wait 3-5 days? That's insane!
OKCoin transfers from your bank with instant transfer. And, I'll be honest, it's instant! I haven't used the Wire Transfer option, but I'm not pushing huge sums of money around. So, yeah, it you'd like to use Apple Pay, Google Pay or PayPal, you're out of luck. But the bank transfer option is done in seconds and most people have access to banks, so… Slight Edge: OKCoin
Buying Crypto
Coinbase and OKCoin both allow for a fairly easy process of purchasing cryptocurrencies. As long as you have PayPal hooked up on CoinBase (and I'm guessing most customers do) the process takes seconds. On your home screen, click the middle button, select Buy, then choose your cryptocurrency. PayPal has a $1000 daily limit you type in the amount, hit preview buy, where it goes to a confirmation screen and click "Buy Now." In less than a minute, that crypto will be added to your account value. A few months back I had an issue purchasing crypto, where it didn't hit my account until several days later. But to be fair, every other time (and I have used Coinbase a lot), the process has been smooth and hassle-free. The huge plus for Coinbase here is that, if you have the PayPal option and it is linked to your bank, you don't have to transfer money in first. You click buy and it automatically takes it from your bank account a day or two later.
Buying with OKCoin isn't exactly difficult, but has a few more steps. You do need to transfer money from your bank first. Like I said before the process is instant. But from your bank, it hits your Funding Account. Your Funding Account is not your Trading Account, so you need to transfer between the accounts. To accomplish this, you have to go to the Transfer button on your home screen. From there, you have to select USD to transfer from your account (a real head-scratcher that the default token is set to BRL, which is the Braila Coin and yes, I had to look that up). Once changed to USD, it will automatically give you the Funding Account to Trading Account transfer option. You select Transfer All and you're good to go. Select your currency using the search option at the top right.
It's important to note that when comparing Coinbase and OKCoin, the latter gives you a buffet of options that Coinbase does not. Limit Buy Order, Stop Order, Trigger Order, Iceberg Order (???) and a whole slew of others that I simply don't know about. If you're an active trader OKCoin seems like the platform to use (There is Coinbase Pro, but we have no experience with it). Bottom line, Coinbase gives you a one-size fits only option when purchasing on their app. For most beginners, this is fine. For me, I appreciate the Limit Order option on OKCoin and have found that to be useful.
But if I'm at my workplace and if I make a decision to buy a particular coin, I can do that at Coinbase with minimal concentration, even while I'm working. With OKCoin I have to stop what I'm doing and go through the steps. For that reason, Edge: Coinbase
Converting Crypto
Let's say that you've got a few hundred of Solana and you like the long-term direction of the crypto, but you think Avalanche has the higher upside over the next few weeks. So you want to make a quick transfer from SOL to AVAX. On Coinbase, you click the center button then choose Convert. Select From Solana To Avalanche, then the dollar amount and you're good. This process takes seconds and there is no advertised fee for this (there are complaints over hidden fees).
There is no Convert option at this time on OKCoin. If you want to change from one crypto to another you have to sell and then purchase the new crypto. Edge: Coinbase
Customer Service at Coinbase and OKCoin
Coinbase and OKCoin have very different reputations when it comes to customer service. I've tried to get ahold of Coinbase's customer service on one occasion only, to let them know that I had purchased crypto and money was taken from my bank, but I never received the crypto. Pretty serious issue and it took days for the crypto to show up in my account. All I ever received from Coinbase was a stock email reply:

Thanks for submitting your request to Coinbase Support. We're here to help and will be in touch as soon as possible.
Of course by "as soon as possible" they meant "months to never," as this happened in mid-September and I still haven't heard from anyone past an automatic reply. Not the kind of response you'd like to see when $500 in transactions in crypto is missing from your account. On the day the crypto finally did show up, I got a terse, case-closed auto reply:
We hope you were able to get the help you needed. We're closing this case; if you need additional support, please visit the Coinbase Help Center for quick answers to many questions.
And apparently I'm not the only one who has had an awful experience with Coinbase on that end. Far from it, in fact. Turns out that they are known throughout the land for insulting, laughable attempts at customer service. Proof of this can be found on CNBC and around the internet. Out of 6,309 reviews on TrustPilot, 79% of them rated Coinbase customer service as "Bad." Even their recently added phone customer service option has been called a "joke." Huge red flags snapping in the wind here.
OKCoin has a very low bar to clear in comparison to Coinbase. How have my interactions gone with their customer service? I honestly don't know. After 5 months of using the service (pretty much daily) I have never had to contact them. On TrustPilot, over 839 reviews, 61% were "Excellent" for OKCoin vs. 9% for Coinbase. That's enough for me. Massive Edge: OKCoin
Fees
According to TheCollegeInvestor.com, here is the OKCoin fee breakdown: The fee is $0 for spot or funding accounts. But you'll pay $0.99 to buy crypto with an instant ACH transfer. And the buying fee for card payments is 3.99%.
From GoBankingRates.com: Coinbase Fee: The Coinbase Fee is the one that tends to get confusing because there are so many factors at play. The user will pay either a flat fee or a variable percentage of the transaction, depending on region, product and payment method. Yeeeeesh! Edge: OKCoin
Rewards Card
Coinbase offers customers a reward card that they can use to spend their cryptocurrency. Users can get up to 4% of their spending back in rewards they can use towards crypto rewards. While you probably don't want to spend your crypto, you canconvert it into USDT (US Dollar Tether) and conversion rates apply. It is a nice option to gain crypto with day-to-day purchases, one that OKCoin does not currently have. Edge: Coinbase
Available Cryptos
Coinbase users enjoy a stable of 125+different assets to choose from. OKCoin has around 60. Not much more to say here. Edge: Coinbase
Basic Security
Coinbase and OKCoin both add security options to their apps. Coinbase offers you the option to set a PIN to send crypto or even to enter the app. They also offer 2 Factor Authentication during transfers through a separate phone app instead of a text message.
OKCoin has that thing where you draw the shape with your finger, (it's 4:28 AM, I'm out of words and running on fumes) and a Alphanumeric password for sending crypto to another wallet. However, 2FA is sent through a text message instead of a separate app, so, Slight Edge: Coinbase
Rewards from Learning
Aside from free lessons on their "For You" tab, Coinbase offers you a few dollars in cryptocurrencies for watching a series of 1-3 minute videos about said cryptos. They drop a new video about cryptos as they appear on the exchange. If you have a couple minutes, you can earn free crypto on your lunchbreak. You can always convert it into Bitcoin if you want. But then then I guess you'll still have to deal with those hidden fees? OKCoin does not offer this option. Edge: Coinbase
Promotions
Currently, Coinbase offers you a $10 referral bonus when you introduce a new customer. $10 is still free money, but good luck seeing me extolling the virtues of Coinbase for a Hamilton. That barely gets you 2 gallons of gas in 2021 America. Just not worth my time.
If you've been reading our website for some time, then you already know about OKCoin's latest promotion as we add the following sentences in nearly every blog:
You can also help keep this blog going when you click this link to receive a FREE $50 in BitCoin for signing up with OKCoin. When you do, you'll get $50 and so will we.
And what's better than free money? Free Bitcoin!
And that $50 of free Bitcoin promotion is not only funding this website, it serves as enough motivation for me to tell everyone I know about OKCoin. Huge Edge: OKCoin
NFT's
Coinbase is rolling out NFT's over the next few months. They have started a waitlist for that eventuality and you can find out more right here. OKCoin currently has no such option, although they have rolled out a Spaceship NFT airdrop when Star Atlas began trading on their platform. I haven't heard of any further plans from OKCoin on the NFT front. Edge: Coinbase
Staking
Staking on Coinbase is offered on three different cryptocurrencies, Tezos, Cosmos (ATOM) and Ethereum 2.0. Coinbase proudly states that you can earn up to 5% APY for staking on their platform.
Alright, I just couldn't hold back my laughter anymore. You're one of the largest crypto exchanges in the world. And you're telling me you can't top 5% rewards for staking??? Come on, man!
5% is still a tremendous improvement over the interest you'd earn leaving your money in a financial enslavement institute corporate bank. But in DeFi? That return is absolutely laughable.
This is where Coinbase brought a knife to a gun fight. And it isn't even a sharp knife, its one of those tiny ones that spread spinach dip over crostini. Here is where OKCoin really separates itself as an exchange. The DeFi options here are staggering compared to Coinbase as OKCoin offers nearly 20 opportunities to earn and APY (Annual Percentage Yield) on your crypto. Here are a few of the Crypto / Reward pairs and their respective APY's:
Cardano / Cardano (3.76%) Cosmos / Cosmos (8.58%)
Avalanche / Avalanche (8.26%) Tezos / Tezos (11.88%)
Polkadot / Polkadot (17.64%) Yearn / Yearn (21.54%)
Polygon / Polygon (15.49%) Solana / Solana (5.45%)
Stacks / Bitcoin (10.0%) Miami Coin / Stacks (280.0%)
Coinbase is thrilled with a 5.0% return on Tezos when you can earn 11.88% staking it on OKCoin, that's a 137.6% increase! Cosmos earns 8.58% on OKCoin vs. 5% on Coinbase, a 71.6% increase on your return. Again, you're doing nothing different, just pushing buttons on one app vs. another. Why not do that where you'll earn a far greater APY?
Now, Cardano's return might not seem like much at 3.76%, but that's a hell of a lot more than the Nothing % that you earn on Coinbase! At least on OKCoin you can get something for that Cardano you're holding, since it hasn't done anything but suck over the last few months.
Why would you store any of the cryptocurrencies like Cardano, Avalanche, Solana, Polkadot or Polygon on Coinbase, when you could generate passive dividends on OKCoin? You'd be silly not to! And you'd be flat out goofy not to try the Miami Coin / Stacks pair. We've written about Miami Coin and the Miami Coin / Stacks / Bitcoin Triangle Trade Investment model right here on this site and we've done very well with that pair. That 280% APY is real and so is Stacks, a protocol that gives Bitcoin smart contract capabilities and a crypto that you can't find on Coinbase. When New York City coin rolls out, we expect to find that on OKCoin as well.
While DeFi is not risk free and every new protocol you enter increases your risk of loss substantially, I haven't heard anything online about suspect activities in OKCoin's DeFi platform and I personally have had an excellent (and profitable) experience over the last few months.
Bottom line, holding any of the above listed cryptocurrencies on Coinbase while they are earning zero interest is just ridiculous. If you don't want to earn APY rewards, move them into cold storage. If you're okay with the inherent risks of leaving your coins on an exchange, why not let them grow while they're on there? Even the staking options that Coinbase currently supports are kind of a joke at 5%. OKCoin's staking opportunities and more than competitive rates set them apart, light years apart in this case. Tremendous Edge: OKCoin
So Which App Wins?
That kind of depends. I can give my opinion, but it's up to you, the user to examine the different strengths and weaknesses of the two apps and judge for yourself. What is important to me might not resonate the same with you.
Coinbase has services that are invaluable to a new investor onboarding into crypto. The instructional videos, the 'learn while you earn' options and the simplicity of their app makes this a no-brainer for someone who is new to the game. But for those who have learned the ropes for a few months, you will probably appreciate decent customer service, a clearly stated fee schedule and the ability to allow your cryptocurrencies to grow in DeFi. For that reason, I am declaring OKCoin the clear winner here.
Yes, you could say that we're biased here, that's as comprehensive of a breakdown as I could muster up, and I don't think I missed much. If I did, let me know in the comments.
Can I Really Get $50 of Free Bitcoin for Signing Up With OKCoin?
Yes and it's a pretty simple process. Just sign up with OKCoin through this link. Purchase $100 of crypto and complete the KYC Level 2. When you do, you'll get $50 and so will we. You'll be helping to keep this page going ( we do not currently run ads) and you will get your own link that you can share to take part in the $50 / $50 promotion.
Stacks and MiamiCoin (and hopefully soon New York City Coin) are only available on one exchange, OKCoin. Once again, here is the link to receive a FREE $50 in BitCoin for signing up with OKCoin. We really appreciate our readers who have helped us out, and if you haven't yet, well…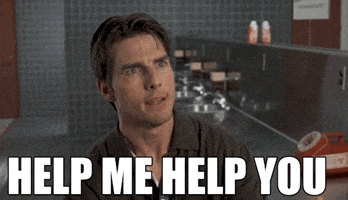 You can help us to keep this page going while you build your crypto bankroll. And what's better than free money? Free Bitcoin!
If you enjoyed this article, subscribe to our weekly crypto news roundup. It's free and you can opt-out at any time. When you do, you'll receive a copy of our eBook 9 Unusual Ways You Can Make Money With Crypto (But Can't With Cash)
-The Crypto Trend Analyst Team