On to Part 3 of my series reviewing Bitcoin NFT Projects built on the Stacks ecosystem that interest me the most. Part 1 of this series was a review of Bitcoin Birds. Part 2 documented The Explorer Guild. Today, I will review Funky Donuts NFT collection.
The History of The Funky Donut Collection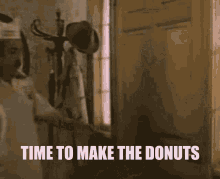 Funky Donuts is an NFT series of very playful looking donuts. It's name seems to be a pun for "Dunkin' Donuts". In fact when I typed in "funky donuts" into Google, the entire first page is nothing but addresses for several local DD franchises. Since October 24, 2021, these sugary NFT's have available on Stacks.
Who Created Funky Donuts?
'James,' or, @rambo_nft on Twitter is the Chief Donut. This appears to be his first foray into NFT creation on Stacks.
What Was the Mint Price?
Mint price for this project was set at 20 Stacks (STX). With an October price at $2.22, the cost of minting a Funky Donut was approximately $44.44 USD. With the recent precipitous drop in the crypto market, as of today, March 23, 2022, less rare versions of this NFT are currently available for less than half of its $USD value of its original minting price.
How Many NFT's Are There In The Collection?
There are 3,000 Funky Donuts. Each donut is distinguished with different background colors, icing, facial expressions and even footwear.
Interested in Bitcoin NFT's? Well, you're gonna need some Stacks. You can buy STX on OKCoin, the preferred exchange of the Stacks ecosystem. You can even earn $50 of Bitcoin as a bonus by using this link. And what's better than free money?
What Do Funky Donuts NFT's Look Like?
Each Donut is set in front of a flat, single color background, facing front left. They come with a few attributes (even bite marks) that make each NFT unique.
What Are the Rarity Attributes of Funky Donuts NFT's?
We all know what a donut looks like; round, doughy, hole in the middle. These confections have the same traits you'd expect of them IRL like frosting, and sprinkles. They are also equipped with different facial expressions, headgear and even footwear.
Backgrounds – all solid colors.
Donut type – Most of them are your standard issue plain donut, although rarer versions are oozing fillings like strawberry and chocolate.
Icing – Almost every conceivable type of icing.
Drizzle – Again, several variations.
Sprinkles – Can't forget these, with Frosted Bitcoins and Frosted Stacks being the rarest one.
Facial Expressions – Some variations are, lazy, sad, angry, smiling, tongue out and shocked.
Footwear – Boots, sneakers, Converses, and even slippers.
"Specials"– Including neck tats and teardrops.
Glasses – Round-lens glasses, star shades and even 3D shades.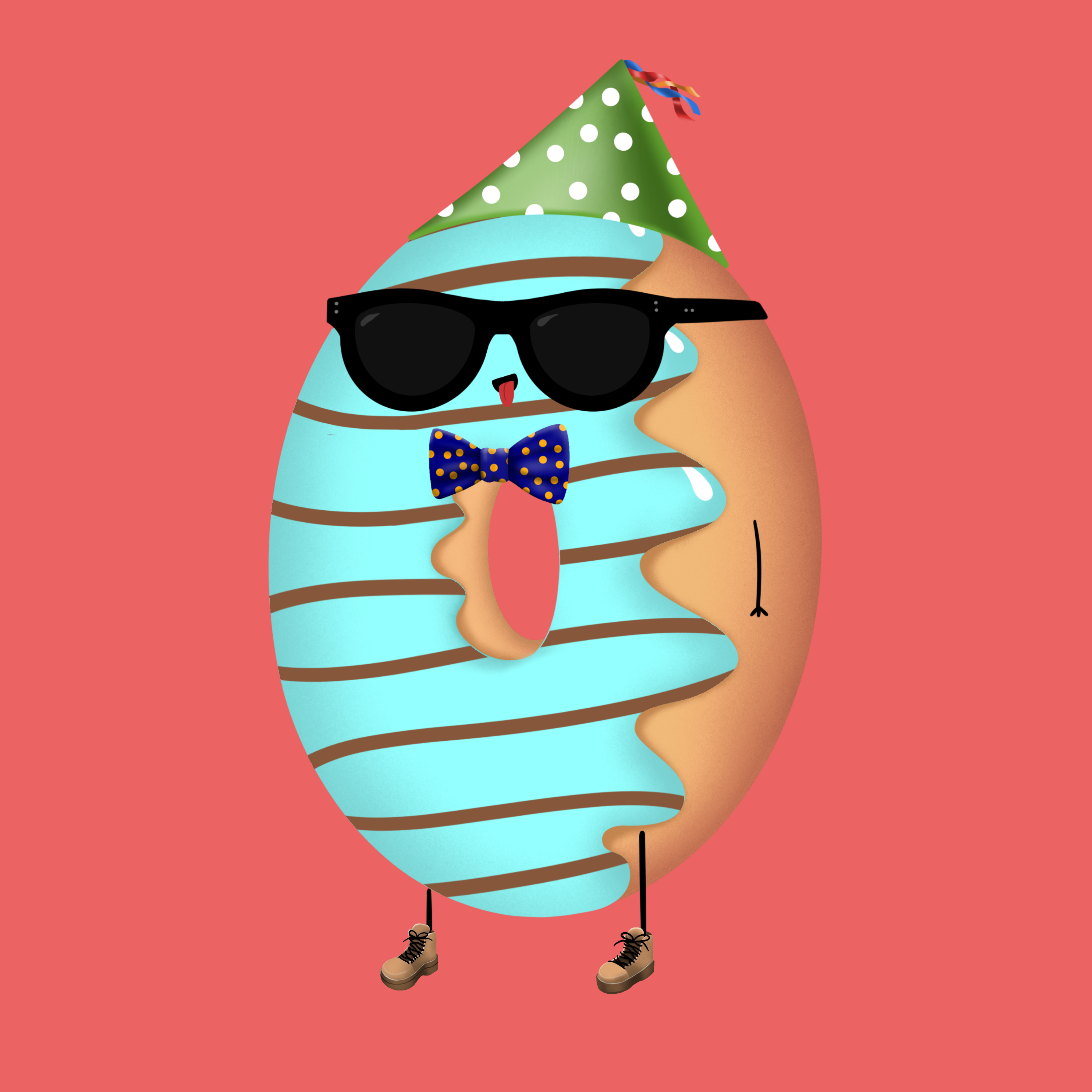 Headwear – Including caps, bandanas, wizard hats and Bitcoin caps.
Rare Items – Bowties, Funky Donuts badges and gold chains.
One of the rarest of this NFT collection is Funky Donut #2370 the only Santa-themed FD in the collection.
This NFT is not for sale at this time.
"Not your keys, not your coins" has never been more true. A hardware wallet is essential. Keeping your crypto tokens on an exchange exposes your assets to potential loss and theft. Ledger makes accessing your NFT's and your crypto safe and easy.
Find out how easy it is to make sure your coins are kept safe.
How Far Along Are They on Their Project Roadmap?
In Q1 of 2022, the Funky Donut team have two objectives to complete on their roadmap; finish their website and to rollout their $FUN token. As of today, March 27,2022, the website listed on STXNFT links to an inactive site. Their Discord forwards to a site FunkyDonuts.io, which is also inactive with no information toward an estimated date of completion. Their $FUN token will be used to purchase different traits and to trade and make transactions anywhere in Donutville. I'll discuss this further in the next section.
For Q2 their first objective is "The Bakery & Companions and Mini-Donuts." Through the Funky Donuts bakery, you will be able to mint Mini-Donuts and any additional collections which will use $FUN and $STX (Stacks) as cryptocurrencies. After this, they aim to "secure a major partnership" offer Funky Donuts merchandise and expand their team. Toward the end of 2022 they will build a "Funky Tavern" with play to earn gaming and a Funky Bank where you can exchange your $FUN for $STX.
What Utility Do Funky Donuts NFT's Have?
At this time these NFT's do not have any utility. However, as we have seen on the roadmap for this project, they have a plan to gamify and add utility to the entire collection through their $FUN token. They are going to make this happen right here in Donutville:
The Bakery (1 on the Donutville map) will allow owners to mint any yet to be released collections. Funky Mart (2) will allow NFT owners can purchase new accessories for their Funky Donuts. Once they do, the original NFT will be burned and a new one will be created on the V2 chain. Funky Tavern (3) will be a place where holders can play P2E games for $STX and $FUN tokens. Should FD eventually become its own DAO, Funky Town Hall (4) will be where holders can choose the direction for Funky Donuts in the future. Much like a bank IRL, Funky Bank (5) may become the location where users can purchase and stake their $FUN tokens, and exchange them for $STX.
$FUN will be the lynchpin of their ecosystem. Users can use Special Ingredients (SI) to achieve a multiplier effect.
Interested in Bitcoin NFT's? Well, you're gonna need some Stacks. You can buy STX on OKCoin, the preferred exchange of the Stacks ecosystem. You can even earn $50 of Bitcoin as a bonus by using this link. And what's better than free money?
The Funky Donuts NFT Community
There are currently 440 owners of the 3,000 NFT's in this collection. The community has an active Twitter page with 1,170 followers. Their Discord has 408 members while their website at FunkyDonuts.io is under construction. Their Twitter is continuously updated, most recently with the release of their project roadmap and the map of Donutville. They have also collaborated with new NFT projects:
How Much Do Funky Donuts NFT's Cost Today?
As of today, March 27 2022, the floor price for Funky Donuts 11 STX. Anyone who minted at 44.44 $USD, would see a negative return if they sold their NFT at today's floor price. There is unrealized future potential in this NFT project. Much of this potential depends on the team's ability to complete their roadmap and rollout $FUN. A Donutville where Funky Donuts owners can mint new collections (like Punk Donuts) and stake their $FUN or exchange it for $STX will bring considerable value to this project.
The Future for This Collection
Funky Donuts have laid out plans for both P2E games as well as for $FUN. The future really rests on how well and how quickly they can complete their roadmap objectives and bring the utility to Donutville. We are already seeing progress with the recent release of SI.
Where Can I Purchase Funky Donuts NFT's?
The Funky Donuts NFT's can be purchased at:
Are Funky Donuts NFT's a Good Investment?
While none of this is to be construed as financial advice (please see the website disclaimer), anyone who reads this blog or follows my Twitter already knows that I am very bullish on the outlook for Stacks cryptocurrency, the underlying blockchain for Funky Donuts. That will provide an excellent backstop to the utility that we expect from the FD project.
NFT's on Stacks are absolutely exploding over the last several months. In addition to their recent listing on Coinbase, the Stacks ecosystem is best represented on OKCoin, where you can get exposure to Stacks, Arkadiko Finance, and CityCoins like MiamiCoin and NYCCoin. After this week's news regarding Bitcoin Odyssey, the future has never looked brighter for the protocol that brings d'Apps and Ethereum-like utility to Bitcoin. I am a believer that any exposure to Stacks comes with tremendous upside potential. So, while everyone should do their own research before investing in any NFT or cryptocurrency, I think the future of most NFT projects on Stacks hold considerable promise.
-The Crypto Trend Analyst