The debut of the new Megadeth cryptocurrency, ($MEGA) may not seem like that huge of a deal. However, we think this will set the standard for artist-related cryptocurrencies which should flood the market over the next few years.
Now, some of you may be wondering who Megadeth exactly is. One of the most recognizable and consistently successful heavy metal bands, Megadeth was formed in 1984, peaked commercially in the early 1990's, and have been releasing new material and touring ever since, racking up 15 studio albums (6 platinum). Their 1990 song, "Holy Wars… The Punishment Due", is regarded by many as the best heavy metal song of all time.
So enough with the metal history lesson, what does any of this have to do with crypto? This week the band announced that they will launch their own Megadeth cryptocurrency, $MEGA. While a death metal band with a 60-year old frontman starting their own coin might earn a shrug from anyone not into blistering, face-melting metal, you need to pay attention to what their cryptocurrency will do. From Guitar World:
Megadeth have launched $MEGA, their own cryptocurrency which offers special perks and benefits to fans who buy, hold and trade with it.
Announcing the new digital coin on Facebook on Thursday (December 2), the band wrote: "By buying, holding, and transacting with $MEGA, fans will gain access to exclusives and premium benefits."
In addition, members of Megadeth's official fan club, Cyber Army, that hold $MEGA will unlock "additional exclusives, access, and offers", starting with free $MEGA. This is available to all of the club's Premium, Deluxe and Free members now.
"By buying, holding, and transacting with $MEGA, fans will gain access to exclusives and premium benefits." That, right there is what will incentivize fans and drive crypto sales for artists. Just as NFT's that will survive and thrive past the initial boom will be centered around a powerful community and use cases, crypto and/or NFT's for artists will be centered around access. Perks and exclusives including video calls with the band or live meet ups will drive demand toward the crypto or NFT of a particular artist. This has already been put to practice by other heavy metal bands,
Metal Anarchy details Avenged Sevenfold's Deathbats Club, where fans buying one of 10,000 Deathbat NFT's on the Ethereum blockchain will "have a chance to get a number of perks including free tickets for life, free meet-and-greets for life, drum lessons, guitar lessons, airdrops, and tons more."
The biggest/ coup for fans will come later on as fans will soon be able to participate in publishing… "And we said, 'What if we started fractionalizing music in the future and we're allowing people to participate in publishing?' And we just kept thinking about it and going, 'Well, none of that stuff is possible without a blockchain.'"
Having fans participate in the publishing process and become able to promote their favorite artist and receive a piece of the royalties, is the future impact of artists engaging with their fans via crypto and NFT's. By promising crypto holders access, the new Megadeth cryptocurrency is taking the first steps toward that eventuality.
Of course, this could also be a method for onboarding aging metal fans, many of whom are in their 50's and would not otherwise entertain the thought of investing in cryptocurrencies. KISS bassist Gene Simmons' support of Cardano cryptocurrency served to introduce many of his fans to crypto and this may do the same for the fans of Megadeth and Avenged Sevenfold.
This was supposed to be a quick blog, but now it's 2:15 and I have a meeting tomorrow at 8 AM. I'll finish off with Megadeth's first foray into NFT's, a rendition of their mascot, Vic Rattlehead, that sold for $18,000 last year and can be found on Rarible.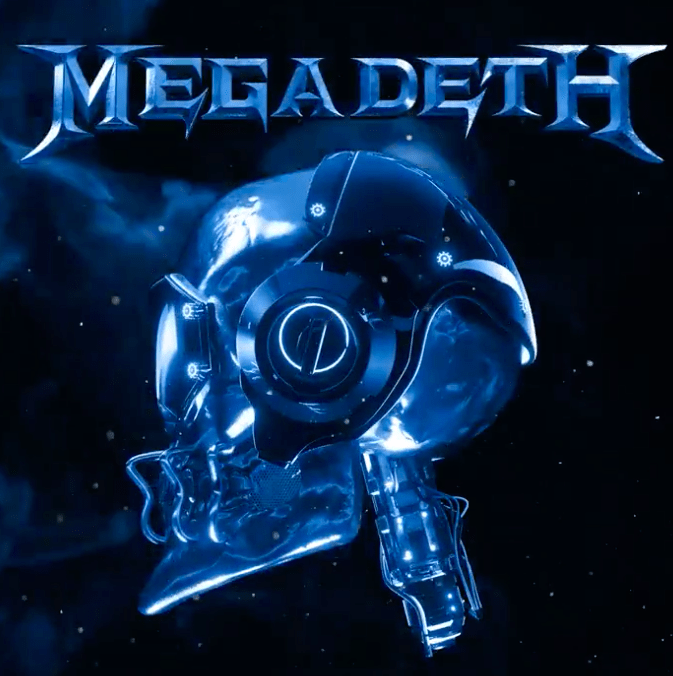 And, I will leave you with perhaps the greatest metal song in history, "Holy Wars… The Punishment Due," a fantastic song if you need to get amped up for work, knocking someone's teeth out, or pretty much anything.
Did you enjoy this post? If so, please do us a solid and to share us on Twitter!
You can also subscribe to our weekly crypto news roundup. It's free and you can opt-out at any time. When you do, you'll receive a copy of our eBook 9 Unusual Ways You Can Make Money With Crypto (But Can't With Cash)
You can also help support our page and keep this blog going (we have no ads at this time) when you click this link to receive a FREE $50 in BitCoin for signing up with OKCoin. When you do, you'll get $50 and so will we.
And what's better than free money? Free Bitcoin!
-The Crypto Trend Analyst Team
Further Reading:
Gene Simmons Cardano Investment "Unmasked"
What is Blockchain Technology (A Beginner's Guide)