In this post, we're going to walk you through the MiamiCoin Stacks Bitcoin triangle investment strategy. The process of stacking MiamiCoin to earn Stacks to yield Bitcoin is less complicated than it sounds. We'll show you exactly how you can adjust the trade to your personal risk tolerance as well.
First, let's begin with our disclaimer. Nothing we say is to be construed as investment advice. These are the mutterings of a JPEG avatar with a mohawk and are for entertainment and educational purposes only.
We are going to use OKCoin, which happens to be the only exchange where you can invest in the MiamiCoin Stacks Bitcoin triangle. While all exchanges are not without risk, we have had zero issues and an excellent overall experience with OKCoin. We find that the app and their DeFi options are very easy to use. For those reasons we personally use OKCoin for the majority of our purchase transactions and for stacking and staking. Let's get to the steps:
How to Sign Up for OKCoin
Sign up for OKCoin. This is the only exchange where you can currently purchase MiamiCoin. If you have not signed up yet, OKCoin offers you $50 of Bitcoin for free when you purchase your first $100 of any crypto through this link. When you use that link to join OKCoin, you'll be doing us a solid (you'll get $50, we'll get $50) and getting free Bitcoin in return (I mean, you can switch it to another crypto later on, but why would you want to do that?)
Deposit US Dollars. This setup takes minutes. Once you enter your bank information, go ahead and choose Instant Transfer (ACH) and you will have funds available instantly (this may take a day or two to reflect on your bank account balance). You must transfer a minimum of $10 USD. As an additional note, you should never invest money you will need right away into crypto. If you do need to transfer it back to your bank, you won't be able to for 10 days. Also, if you're going to be stacking Miami Coin your funds will be locked up for over two weeks at a minimum. Our suggestion is, once again, to invest only what you don't need right away and are willing to lose.
Transfer from your Funding Account to your Trading Account. On the main menu choose Transfer. Select USD from the tokens. From: Funding Account To: Trading Account will pop up on the screen. Click "Transfer All" then click "Confirm." In a few seconds you will see "Transfer Complete." Below are FAQ's (Frequently Asked Questions) if you'd like to find out more and see any possible risks involved. Click Continue.
Time to purchase and stack MiamiCoin to receive Stacks Rewards. Click this link for our step-by-step instructions on how to buy and stack MiamiCoin.
What Happens After I Stack MiamiCoin?
At this point your MiamiCoin is locked away for 15 days or 6 months depending on which cycle amount you chose. Your Stacks will be available to you right after you receive your reward. After 15 days you will receive your first round of Stacks directly into your OKCoin Funding Account. You won't have to do a thing, it will simply appear there around 1-2 days after each Stacking cycle ends.
How Much In Stacks Rewards Will I Earn?
For the upcoming stacking cycle beginning November 6th, the current estimate is around 2.3416 $STX for each 1,000 MiamiCoin you stack. Let's say that you invest 1,000 MiamiCoin. If we convert these assumptions into US Dollars, at current prices (MIA = .$0.0245, STX – $1.84) you are looking at a reward of $4.31 for every $24.50 or approximately 17.55% ROI after a single cycle. This return is priced in $USD and can fluctuate based on the value of the Stacks cryptocurrency at the time you receive your rewards. If you stack for 6 months, cycles occur every 15 days, you will receive Stacks bonuses continually, bi-monthly, for the next six months.
If you selected a single stacking cycle, the protocol requires a 15-day cool down period, so you won't be able to invest your rewards again right away. If you choose the 12-Cycle (6 month) option and we assume current prices throughout the six months, your 1,000 MiamiCoin initial investment (USD $24.50) will enjoy an estimated yield 28.099 STX over that time (2.3416 STX x 12 Cycles).
The result? Your $24.50 investment would have returned you a yield of $51.70 for a Return on Investment of 211.03%. Note that this can increase or decrease significantly based on the value of Stacks at the time of rewards distribution.
So How Do I Turn Stacks into Bitcoin?
Now for a bit of internet alchemy as we teach you to transform your Stacks yield into digital gold. You can take your Stacks rewards and stack them again to earn Bitcoin. The actual process is just as simple as earning Stacks with MiamiCoin:
Click Earn/DeFi: On the same screen where you previously chose "Earn STX," you will now select "Earn BTC." Once again, you will click the black "Deposit Button," then you will choose 1 or 12 stacking cycles. You will notice that the STX to BTC stacking cycles are not synchronized to the STX to MIA stacking cycles. The next BTC stacking cycle runs from November 3rd to November 18th, so they are staggered a bit. This may cause about a week and a half of lag time between when you receive your stacks rewards until you can stack them for Bitcoin.
Click "Max" if you'd like to commit your entire supply of Stacks, however you can adjust this to any amount you'd like with a 50 STX minimum. You will see a "Total Estimated Earnings" at the bottom detailing how much Bitcoin you will be rewarded along with the "Estimated Unlock Date." Click "Continue." You will see a confirmation page. Then click "Deposit" and it will bring you to another page that confirms that "Your Deposit is Complete."
How Much Bitcoin Will I Receive?
To find out, let's take a look at the upcoming single stacking cycle. For the 15 day cycle option, you will receive 0.00001301 BTC per 100 STX. At the time I am writing this, STX is $1.93 and BTC is at $61,259. Should this remain the same, you would receive a yield of $0.80 USD on $193 (100 STX), or 0.4%. Again, you would need to wait until the following cycle (15 days) before reinvesting. For the 12 cycle option (May 2nd unlock date), you would receive a reward of 0.00015563 BTC overall. In $USD terms that's a yield of $9.53 on $193. or 4.94% over the six month period. We prefer not to "complete the triangle" by converting our Bitcoin back into MiamiCoin to start the process again.
Is There a Downside to Stacking Bitcoin?
Aside from any the obvious (Bitcoin and/or the crypto markets slump) and the risks involved with putting your money in any DeFi protocol, not much at all. The Bitcoin stack yield is roughly around the 10.00% APY as noted on OKCoin. For investors with low risk tolerance, this is pretty much the sweet spot; little inherent risk on one hand and a solid 10% yield in Bitcoin on the other. Remember, that's still a thousand times greater than the yield of Bank of America on their standard savings account.
OK, So What's Not To Love?
10% APY in the DeFi world is nothing to get hyped about. Actually, it's really low. The real downside here is for investors like me, who have a higher risk tolerance.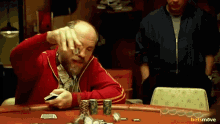 I do send a portion of my Stacks rewards into the Bitcoin stack. But it's not much. Bitcoin is as safe a bet in the cryptosphere that there is. And that is perfect for many investors. However, this doesn't interest me much because I am a lunatic fringe degenerate who will risk it all for some ridiculous gains prefer higher returns. So instead of my MiamiCoin Stacks BitCoin triangle looking like a triangle, it mostly goes back and forth between MIA and STX. There is also another angle to account for NFT's on STXNFT and Stacks Art that I've purchased, (that bizarre squiggle was my attempt at the Stacks Art logo) so it kind of looks like this:
Less than 10% of my Stacks rewards go into the 6 month Bitcoin stack. Around 15% of my Stacks rewards go to NFT's like the one on my Twitter avatar that I purchase on StacksArt, STXNFT, or Byzantion.xyz. 75% of my Stacks rewards have gone right back into Miami Coin so that I can take advantage of that sweet yield (17.55% for two weeks vs. 0.4% on the BTC Stack) and accumulate more Stacks even faster. After this weekend, I will further adjust my percentages as new opportunities in the Stacks ecosystem emerge. In short, I am far more concerned with increasing my yield than I am with protecting my bag. To reflect this, I simply adjust my investments within the MiamiCoin Stacks BitCoin triangle (or whatever the hell that shape I've drawn up there is) accordingly.
Creating Your Own MiamiCoin Stacks Bitcoin Triangle
You can do the same. Let's say you made huge gains from early 2020 through today and from here on out, you choose to focus on a low-risk strategy favoring capital preservation. You can divert 70% of your Stacks to the STX to BTC Stack, with 20% going back into MIA to take advantage of the yields of the MIA to STX stack. You can leave the last 10% in Stacks or maybe try out a Stacks NFT (here's how you can buy one).
What if you wanted to go balls deep and maximize your potential gains? Suppose that you ignored the BTC end of the triangle and just converted all of your Stacks rewards from MiamiCoin right back into MiamiCoin for the next available cycle, without fail, using the 12 cycle option each time for 6 months. What would that look like?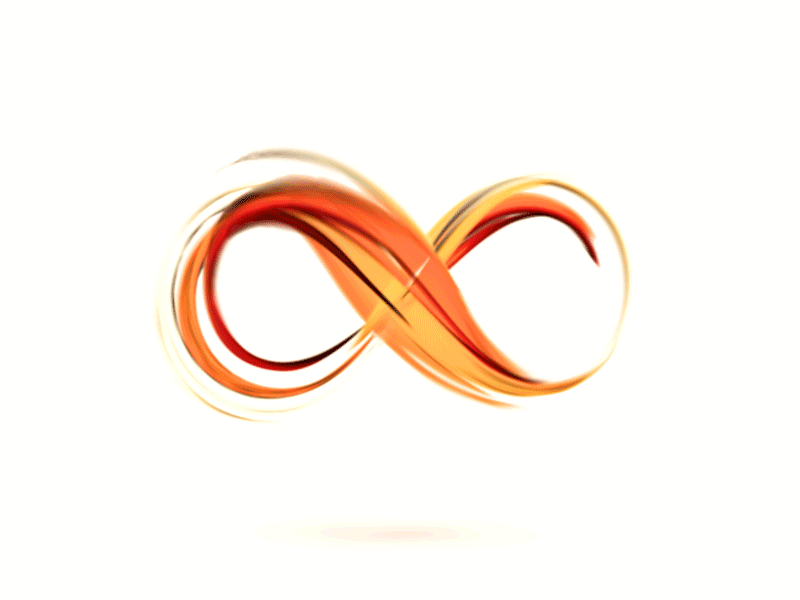 For this example, we will use a very conservative projection. Instead of a 17.22% average return in USD at the completion of each cycle, let's lower that estimate by more than a third to 10%. We will also skip the first stacking cycle for each of our rewards since you get them after the completion of each cycle. To calculate our estimated return, we will multiply by a factor of 1.1 for each completed stacking cycle of the initial investment and rewards within 6 months. By my back of the napkin calculations (neglecting fractions of a cent), you'd be up around 131% on your initial investment. After 12 months, you'd have earned 265% ($265 in $USD plus your initial $100 investment)! You'd have to wait until the end of each of the stacking cycles to collect your full earnings, but still, that's 265% return over a full year and that is assuming a very low estimate, for pressing buttons.
No matter if your preference is low-risk or balls deep, with the MiamiCoin Stacks BitCoin Triangle, you have the autonomy to tailor your investment strategy to your own personal risk tolerance.
Once again, all three cryptocurrencies are only available on one exchange, OKCoin. You can click this link to receive a FREE $50 in BitCoin for signing up with OKCoin. When you do, you'll get $50 and so will we.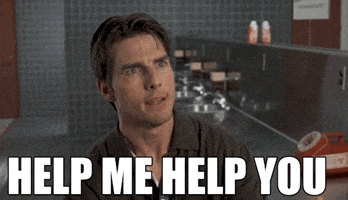 You can help us to keep this page going while you build your crypto bankroll. And what's better than free money? Free Bitcoin!
Did you learn something useful from this post? If so, please click this link to share us on Twitter!
If you enjoyed this article, subscribe to our weekly crypto news roundup. It's free and when you do, you'll receive a copy of our eBook 9 Unusual Ways You Can Make Money With Crypto (But Can't With Cash)
-The Crypto Trend Analyst Team