With the introduction of New York City Coin, the Big Apple has now leapfrogged San Francisco and Austin to become the second to join the City Coins lineup with Miami. After NYC elected a very pro-crypto mayor in Eric Adams, City Coins has announced that mining for NYC Coins will begin November 10th.
This is huge news not just for the Big Apple but for all of crypto. Adams makes another crypto-friendly mayor who will integrate cryptocurrency (particularly Bitcoin) into his city's governance. The newly elected mayor has discussed adding blockchain technology and cryptocurrency into the city's school curriculum. Adams has even announced that he will accept his first three paychecks in Bitcoin. New York's mayor-elect's new initiatives will bring more attention, wider adoption and more public acceptance toward cryptocurrencies as a whole.
By adopting their own City Coin, New York City will enjoy much needed revenue inflows at a time when vaccine mandates are crippling the city's economy. Since August, City Coins has introduced massive new stream of revenue to the city of Miami. To date, over $20 million dollars have been diverted to the city. This can be used toward infrastructure projects, improvements, public works, or anything else, with no increase in taxes.
What Could New York City Coin Mean for NYC Residents?
We understand the upside from the city's perspective, but what benefit do City Coins hold for residents? Besides the benefit of public works projects at no cost to them, they may be one day see a sizable tax break. As we've discussed in a previous post, Miami's Francis Suarez, America's Crypto Mayor, recently floated the idea of running a municipal government without taxing its citizens!
"When you think about the possibility of being able to run a government without the citizens having to pay taxes. That's incredible," Suarez said, adding that the partnership creates a "counternarrative" to the idea that city programs require raising taxes or "private sector philanthropy."
Could residents of the NYC use a tax break? Currently, they have to pay a state income tax between 6% and 9%, a Sales and Use Tax of 8.875% and a local income tax is around 3.8%. I've made the case that anyone making more than $100K a year would be absolutely foolish consider making the move to Miami. They would instantly save $10,000 a year in taxes alone. NYC residents could, at some point in the future, receive a tax break should city coffers fill up with revenue from New York City Coin.
How Does New York City Coin Work?
First City Coins are mined. The process of mining New York City Coin started yesterday morning at 11 AM. Mining on City Coins begins with miners forwarding Stacks crypto into a Stacks block via smart contract. What happens is basically a raffle, if you will. A miner's STX will become a 'donation' to the raffle of a particular block of NYC Coin. The miner is then given a proportional chance of winning said block.
As a hypothetical example, let's say that there is a block of NYC Coin available for a total of 2000 Stacks. You put up an 100 STX in an effort to win the entire block. You would have a chance of approximately 5% of winning the entire block (100/2000 = 0.05 or 5%). Should someone else put up 500 STX to win that block, they would have a 25% chance of winning said block (500/2000 = 0.25 or 25%). Win or lose, once you put up your Stacks, they will not be returned.
What Happens to the Stacks?
Here's where New York City benefits. 30% of the Stacks are sent to the City Wallet. Stacks continue to accrue in the custodial wallet until the City decides to claim the Stacks. At this point, the City can transfer the STX into $USD and use that money as it deems necessary. However, the city is under no pressure to convert from STX to USD. This gives the city flexibility to take advantage of market conditions and the potential upside of simply holding STX tokens. As of today, November 11th, New York City will now have its own crypto wallet that will increase in value, every 10 minutes, with no effort on its part.
What About the Other 70%?
The remaining Stacks are redistributed as a reward to investors who Stack NYC Coin. Like MIA Coin, NYC Coin will yield a reward in STX for stackers. And in case you're new to this blog, we've written quite a few times about how profitable Stacking Miami Coin has been. Currently, investors are enjoying an APY (Annual Percentage Yield) of just under 300%. That completely obliterates any returns you would receive from holding dollars in a savings account at your friendly neighborhood gulag of financial enslavement banking institution. NYC Coin Stackers will also be able to take advantage of the NYC – STX – BTC Triangle Investment where they can stack their NYC Coins for STX.
From there they can choose to stack their STX and receive rewards in Bitcoin, or plow it right back into NYC and continue to generate rewards in STX at a higher APY. They could also take their Stacks and purchase some of the incredible NFT's on Stacks. You can learn more about the Triangle Investment model and its variants, right here.
Can I Just Purchase New York City Coin?
Not just yet. Our guess is that NYC Coin will soon be for sale on OK Coin (the only exchange where you can find MiamiCoin). Afterwards, we are fairly certain that you will be able to stack NYC in OKCoin's DeFi platform. We've heard nothing yet from OKCoin to confirm this.
Personally, I'd rather purchase NYCoin than risk my Stacks in the mining process. Potentially losing 200 or 300 STX while not winning any blocks of NYC would simply take too much of a toll on my relatively small bankroll. Both Stacks and Miami Coin are available on OKCoin. Their app is easy to navigate and user friendly. Their DeFi section is easy to use and OKCoin issues a much higher APY for staking than CoinBase. It is our exchange app of choice as it is the only one where you can find Miami Coin (and then stack them for rewards in STX). Additionally, new users can qualify for $50 of free Bitcoin.
Can I Really Get $50 of Free Bitcoin for Signing Up With OKCoin?
Yes and it's a pretty simple process. Just sign up with OKCoin through this link. Purchase $100 of crypto and complete the KYC Level 2. When you do, you'll get $50 and so will we. You'll be helping to keep this page going ( we do not currently run ads) and you will get your own link that you can share to take part in the $50 / $50 promotion.
Stacks and MiamiCoin (and hopefully soon New York City Coin) are only available on one exchange, OKCoin. Once again, here is the link to receive a FREE $50 in BitCoin for signing up with OKCoin. We really appreciate our readers who have helped us out, and if you haven't yet, well…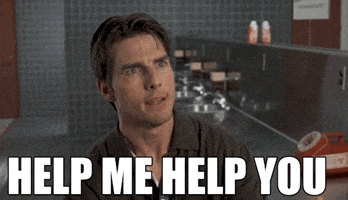 You can help us to keep this page going while you build your crypto bankroll. And what's better than free money? Free Bitcoin!
What Impact Will New City Coins Have On the Price of Stacks?
Miami Coin debuted on August 26th, 2021. Since then, the price of Stacks has jumped from $1.43 to $2.19. While the increase in demand has been fueled in part by the wave of new NFT's on the platform, the City Coins protocol, powered by Stacks, has had an impact on the price as well. In terms of population, New York City is nearly 20x as large as Miami. What happens when other cities notice that City Coins cities are receiving money without raising taxes? How will the price of Stacks be impacted when several other major American and international cities join the City Coins roster?
The positive price pressure on Stacks will soon be enormous. Stacks already provides utility to Bitcoin. Soon it will bring unimaginable utility to major cities across America and around the world.
UPDATE: Miami topped $20 million from MIA Coin in three months. Four hours in and NYC is already past six figures…
Did you enjoy this post? If so, please click this link to share us on Twitter!
If you enjoyed this article, subscribe to our weekly crypto news roundup. It's free and you can opt-out at any time. When you do, you'll receive a copy of our eBook 9 Unusual Ways You Can Make Money With Crypto (But Can't With Cash)
-The Crypto Trend Analyst Team
How to Purchase a Stacks Punk Step-By-Step
Stacks NFT Art Collections Show Incredible Potential