This past week marked a milestone, as NYC Coin revenue exceed the total for Miami (MIA) coin, the first City Coin. While we haven't heard confirmation of NYC Coin listing on an exchange (although we are anticipating an announcement soon from OK Coin) the revenue differential should continue to increase from here on out and will likely accelerate when NYC makes its debut on a major exchange.
NYC Coin Revenue Explodes to $27 Million
It took the Big Apple only three weeks to achieve a larger wallet than the Magic City. As incredible as that sounds, this was to be expected. The city of Miami holds just under half a million residents. New York City boasts a population of just under 9,000,000. While a population differential that large absolutely has had an impact, I believe that something else was in play. Crypto investors who noticed or took part in the spectacular impact of Miami Coin (and it's breathtaking stacking APY) moved quickly to mine NYC Coin. In other words, much of the initial investment in NYC Coin can be directly attributed to City Coins incredibly successful rollout of MIA back in August.
$27 Million Dollars, No New Taxes, No Strings Attached
New York City did not need to authorize an increase in toll prices or introduce any new taxes to gain this $27 million. All of this money came from investors, many of whom are optimistic about the city's economic future. Most of these investors are not citizens of New York. As in the case of Miami, City Coins allows municipalities to rake in money from investors regardless of their physical proximity to the cities they are investing in. So how can current and future City Coin cities put their donations to use? Here are a few possibilities.
1- Infrastructure Projects and Improvements
Municipalities are free to utilize money from their wallets (by converting the Stacks to $US Dollars) as they see fit. The obvious play would be to invest in needed infrastructure projects for their city. However, there could be a far greater benefit for residents of said cities.
2- Tax Break for Residents
City Coin cities could choose to give citizens a tax break. A few weeks back, we documented how Miami Mayor Francis Suarez posed the idea that Miami could one day become a tax-free city. That sounded like crazy talk to many people who fail to see the paradigm shift at hand. $22 million flowed into Miami's City Coin wallet after only a few months. At the current rate of investment, over a full year that $22 million would become $80 million. This represents about 1/5 of the total amount of taxes for the city. It is entirely possible that Miami could eventually accrue enough revenue in their wallet to cover their city's entire budget. This would allow Miami the opportunity to become the America's first tax-free city, a truly monumental civic accomplishment.
3- "Airdrop" a Bitcoin Yield to Citizens
As ground-breaking a concept as a tax-free city is, Mayor Suarez has moved beyond that, promising to make Miami "The first city in America to give a bitcoin yield as a dividend directly to its residents," That is absolutely incredible, even more than the potential "tax-free city" concept. Essentially, citizens will hold out their hands and catch money falling from the sky; a gift of Bitcoin that they need to do nothing to earn. save for residing in a city with forward-thinking leadership.
4- Stack Their STX to Earn Bitcoin Yields
This requires a bit of patience, but the dividends could become enormous. Stacks (STX), the underlying protocol for City Coins, yields a reward in Bitcoin when locked. Should a city decide to lock their STX rewards, instead of cashing them out, they would receive a Bitcoin dividend in addition to any potential increase in the value of STX. As more cities join, we expect massive increase in the value of Stacks (a topic which will receive its own blog post shortly).
Could New York City Become a Tax Free City?
Residents of the Big Apple are hit with state income tax, city sales tax and use tax (combined 8.875%), a parking and garage tax if they keep a car in Manhattan, plus a phalanx of bridge, tunnel and subway tolls (which are more "user fees" than "taxes," but still). In order to make Gotham a tax-free city, they'd need to raise quite a bit of revenue. And "quite a bit of revenue" may be an enormous understatement. Estimates for NYC's yearly budget come in at around $100 billion. That is approximately twice the total of the entire state of Wisconsin. $100 billion breaks down to around $11,000 per city resident and around 4,000x the current amount in the NYC Wallet. Barring a truly massive influx of investors, institutional money, or a meteoric rise in the price of Stacks (which is actually not that far fetched) NYC going tax-free will not likely happen anytime soon. It remains to be seen what newly elected (and apparently crypto-friendly) mayor Eric Adams will do when he decides to claim funds from the NYC's custodial City Wallet.
Sadly, when NYC Coin is rolled out on a major exchange, New York City dwellers likely will not be able to buy it! As of right now, the only three (centralized) exchanges open for use for NYC residents are Gemini, Coinbase and Coinbase Pro. New Yorkers can't even buy their own coin without finding serious workarounds, thanks to overzealous regulators.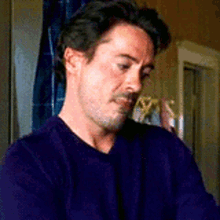 NYC Coin's Impact in New York City
Honestly, it remains to be seen. The impact will be determined by what action Mayor Eric Adams chooses once he claims the city's custodial wallet. With an annualized return at its current pace, NYC Coin revenue will nearly reach $450,000,000 next November. No matter what course of action he chooses, New Yorkers stand to reap enormous benefits, with negligible effort on their part, thanks to City Coins.
Did you enjoy this post? If so, please do us a solid and to share us on Twitter!
You can also help support our page and keep this blog going (we have no ads at this time) when you click this link to receive a FREE $50 in BitCoin for signing up with OKCoin. When you do, you'll get $50 and so will we.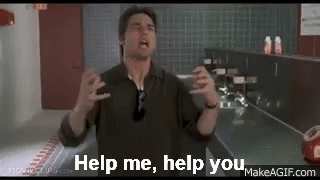 You can also subscribe to our weekly crypto news roundup. It's free and you can opt-out at any time. When you do, you'll receive a copy of our eBook 9 Unusual Ways You Can Make Money With Crypto (But Can't With Cash)
And what's better than free money? Free Bitcoin!
-The Crypto Trend Analyst Team
Further Reading:
What is Blockchain Technology (A Beginner's Guide)
I Almost Fell for a $4,000 YouTube Ad Scam (Here's How You Can Avoid It)