And now on to Part 8 of my series reviewing Bitcoin NFT Projects built on Stacks. Today I'm changing it up from flying, laser cannon-wielding whales, to pleasant, smiling cacti as we cover the Stacculents NFT collection. You can find the first seven entries in my series, right here:
The History of the Stacculents NFT Collection
The name "Stacculents" is a word sandwich (I know its portmanteau, but its my blog and I like "word sandwich" better) for Stacks, the underlying blockchain of this NFT and succulents, the botanical term for cactus. The first tweet from the project's Twitter account is from October 10, 2021, right about the same time that interest in Bitcoin NFT's on Stacks began to pop. Minting began a few days later on October 14th.
Who Created The Stacculents Bitcoin NFT Collection?
I had to re-read this a couple of times, but the project leader goes by the name, "Megatron." Kind of an aggressive-sounding name for someone overseeing the creation of an NFT collection with some of the hap-hap-happiest plants I could find on the interwebs.
The digital artist for this NFT is "Frenchie Boops" which, call me crazy, sounds a lot more like the type of person you'd expect to be in charge of animating these cheery little creatures. "Frenchie" is Jessica Glaves, artist and a veterinary critical care tech. Salute to her for not only for her digital creations, but for her work helping animals.
Interested in Bitcoin NFT's? Well, you're gonna need some Stacks. You can buy STX on OKCoin, the preferred exchange of the Stacks ecosystem. You can even earn $50 of Bitcoin as a bonus by using this link. And what's better than free money?
What Was the Mint Price?
The first 200 Stacculents were released at a fair launch on October 14th for 15 STX each. With the price of Stacks at $1.99 the mint price in USD was approximately $29.85.
How Many NFT's are there in this Collection?
There are 10,000 Stacculents, making this one of the largest collections of Bitcoin NFT's. However, not all of them have been minted yet. As of today, June 11, 2022, you can still mint one of the remaining 2,467 at Gamma.io for 15 STX.
What Do Stacculents NFT's Look Like?
Stacculents are cherubic looking cacti that give off a pleasant and amusing vibe. These NFT's face the viewer directly with a variety of flair, upbeat facial expressions and colorful backgrounds.
What Are the Rarity Attributes of Stacculents NFT's?
Background / Background Flair – 20 different, very colorful backgrounds and 11 different types of flair.
Body / Body Flair – 7 "Lumpy" and 9 "Svelte" body attributes and 11 body flair attributes.
Eyes – 20 types, including "Burning Man," "Evil Morty" and "Shamwow."
Succulent / Succulent Flair – "Prickly Pear" and Zombie Food are among the succulent parent categories.
Vessel / Vessel Flair – Now, I'm not a board-certified plantologist, but I assumed cactusses (cacti? is that it?) just came in pots. Well, that's why this category is called "Vessels" and not "Pots," because Stacculents are displayed in a variety of bowls, boxes, planters, squares and something they call "squaresque," but not pots!
What is the rarest Stacculent Bitcoin NFT?
The rarest Stacculent in the entire collection is #1550. The trait that separates this NFT from the rest in the collection is the "Austin Powers" background attribute. It is the only Stacculent in the collection with this background.
Which Stacculents Bitcoin NFT is the Dopest IHMO?
That's a tough call because, well, there are 10,000 of them in the collection! And, to be honest, I couldn't look through all of them.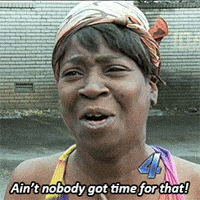 However, I have looked through more than my fair share. And of them, #871 is my personal favorite.
I like the "dune" background that gravitates from black to rust, the little lion pet and of course, the Stacks box.
"Not your keys, not your coins" has never been more true. A hardware wallet is essential. Keeping your crypto tokens on an exchange exposes your assets to potential loss and theft. Ledger makes accessing your NFT's and your crypto safe and easy.
Find out how easy it is to make sure your coins are kept safe.
How Far Along Are They on Their Roadmap?
In late October, they reached their second objective when they released a small collection of Halloween-themed Spooky Staccs. There are 85 of these cacti that opted for pumpkins, spider webs and bat wings.
Looks like they are currently working on releasing buds, plant food and critters, as they develop their Stacculents Gardening Club. The garden will be a place where holders can plant their buds that will grow into new Stacculents.
Upon completion of the Gardening Club, Critters ( a series to be handmade by Jessica Glaves with input from the community) will be given away to Garden Club members. Further down the line, the team has plans for the "planting" of Stacculents to earn Plant Food and Serum. The Serum can be used to mutate the Staccs, into Ghost Staccs.
Interested in Bitcoin NFT's? Well, you're gonna need some Stacks. You can buy STX on OKCoin, the preferred exchange of the Stacks ecosystem. You can even earn $50 of Bitcoin as a bonus by using this link. And what's better than free money?
What Utility Do These NFT's Have?
Stacculents currently lack conventional NFT utility, pending completion of their objectives on the roadmap. The team has a stated goal of donating to charity and they are closing in on choosing the exact project that they will support.
How Strong is the Stacculents Bitcoin NFT Community?
Stacculents has a Twitter account with 700+ followers, a Discord with 199 members and an active homepage at https://stacculents.com.
How Much Do Stacculents NFT's Cost Today?
As of June 11, 2022, this collection has a current floor of 20 STX. With STX currently priced at $0.50, purchasing one floor Stacculent NFT will cost approximately $10 USD. Minting on October 14th would have cost $29.85 (15 STX x $1.99), so a floor value Stacculents NFT would have lost approximately 67% of its value since then, which is expected, given the drop in USD value of the underlying currency and the overall crypto markets. Of course, you could still mint a new one for 15 STX ($7.50 USD) on Gamma.io as well.
The Future for The Stacculents Bitcoin NFT Collection
Much of their future depends on how their Stacculents Garden Club turns out and how much attention they can continue to attract toward their project.
Where Can I Purchase Stacculents NFT's?
Stacculents NFT's can be purchased at:
Are Stacculents NFT's a Good Investment?
While none of this is to be construed as financial advice (please see the website disclaimer), anyone who reads this blog or follows my Twitter already knows that I am very bullish on the outlook for Stacks cryptocurrency, the underlying currency for Stacculents Bitcoin NFT's.
NFT's on Stacks are absolutely exploding since their debut in 2021. In addition to their recent listing on Coinbase, the Stacks ecosystem is best represented on OKCoin, where you can get exposure to Stacks, Arkadiko Finance, and CityCoins like MiamiCoin and NYCCoin. Stacks is the protocol that brings d'Apps, NFT's and Ethereum-like utility to Bitcoin. I am a believer that any exposure to Stacks comes with tremendous future upside potential. So, while everyone should do their own research before investing in any NFT or cryptocurrency, I think the future of most NFT projects on Stacks hold considerable promise.
-The Crypto Trend Analyst