Part 10 of my series reviewing Bitcoin NFT Projects built on Stacks is going to involve some bird watching. Not this bird. Not this bird either. We're looking at the Stacks Parrots Bitcoin NFT Collection on Stacks. You can find the first nine entries in my series, right here:
The History of Stacks Parrots
This project was announced through Twitter on October 25, 2021, just as the Stacks blockchain was garnering significant attention with the debut of several Bitcoin NFT's.
Who Created This Bitcoin NFT Collection?
The dev team consists of @eliherf @cirroxyz @pekebuh and @EoMGames.
What Was the Mint Price?
Minting date was shortly after the initial announcement on November 2, 2021. Mint price was 28 STX. The price of Stacks crypto was $1.96 USD on that date. This means the minting price in USD terms was just under $55.
How Many NFT's are there in this Collection?
There are 402 Stacks Parrots. However, there were originally 888 NFT's in the collection. Numbers 271-757 were burned to bring the number down. The significance of the number 402? That is how many species types of parrots exist.
"888 parrots didn't sit right with me… that was just too many, we were a small project… exclusivity is key."

Brett Herskope, Community Manager – Stacks Parrots
What Do Stacks Parrots NFT's Look Like?
Stacks parrots are pixelated images that face to the viewers left in front of solid color backgrounds. Let's face it, anyone who knows the Stacks NFT ecosystem or has read this blog can tell that these look a lot like Bitcoin Birds. I mean, different eyes, different aspect ratio… but similar energy. So much so that Byzantion.xyz alluded to them as the cousins of the premier aviary NFT on the Stacks blockchain:
Interested in Bitcoin NFT's? Well, you're gonna need some Stacks. You can buy STX on OKCoin, the preferred exchange of the Stacks ecosystem. You can even earn $50 of Bitcoin as a bonus by using this link. And what's better than free money?
However, there are distinct differences between the two NFT collections, primarily that Stacks Parrots have a wider assortment of possible attributes:
Background – All solid colors save for two "rainbow" variants. Red background is the rarest at around 3% of the collection.
Base – This is the parrots body color pattern. Different settings include normal (yellow / green / orange), alien (light blue / silver), ape (brown / dark brown), zombie (green / black / yellow) and rainbow.
Headgear – Snowman hat, detective hat, even a "Mario" cap.
Mouth Accesories – Cigarette, vape and pipe.
What is the Rarest Stacks Parrots Bitcoin NFT?
According to Byzantion.xyz #803 is the rarest NFT in this collection.
However, Gamma.io lists #90 as the rarest in the collection.
Which Stacks Parrot Bitcoin NFT is the Dopest IHMO?
Well, I was going to choose #803 until I found out that one is also listed as the rarest in the collection. However, #314 is just as fresh. Rainbow body pattern on rainbow background. The color gradient background seems to mesh nicely. No accessories here and to be honest, any would detract from a very clean and appealing image.
"Not your keys, not your coins" has never been more true. A hardware wallet is essential. Keeping your crypto tokens on an exchange exposes your assets to potential loss and theft. Ledger makes accessing your NFT's and your crypto safe and easy.
Find out how easy it is to make sure your coins are kept safe.
How Far Along Are They on Their Roadmap?
The first objective on the their roadmap was to distribute a rainbow macaw to the first 99 members of their Discord community. Owners of these receive "OG NFT" benefits, like merchandise and the ability to compete for rewards in the Discord. You can see this collection right here.
After this, everyone with even pairs of the original NFT received one 3D Stacks Parrot.
You can view this collection right here. As Bitcoin Birds and Hback Whales have done, the development team are donating to support their likenesses in real life. Donations of 402 STX were made to https://www.birdlife.org after the original sold out and again after the 3D collection sold out.
What Utility Do These NFT's Have?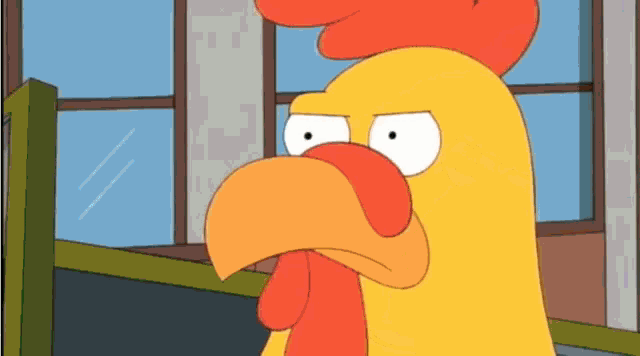 Aside from helping non-pixelated IRL parrots, these NFT's earn rewards. Once the 3D collection was sold out, 10% of the rewards were given back to holders. After this, 30% of secondary sales are redistributed to 3D holders at the end of each quarter. Holders of both Stacks Parrots and 3D Parrots gain entry into draws for 1/1 collaborative Parrot NFT's released each quarter. They explain this concept in more detail on their main page.
The Stacks Parrots Bitcoin NFT Community
There are currently 168 owners of the 402 NFT's in this collection. The community has a Twitter page with 850+ followers and an active Discord. You can check out their website at https://www.stacksparrots.com
Interested in Bitcoin NFT's? Well, you're gonna need some Stacks. You can buy STX on OKCoin, the preferred exchange of the Stacks ecosystem. You can even earn $50 of Bitcoin as a bonus by using this link. And what's better than free money?
How Much Do Stacks Parrots NFT's Cost Today?
As of June 15, 2022, this collection has a current floor price of 169 STX. With STX currently at $0.37, purchasing one floor Stacks Parrots NFT will cost approximately $62.53 USD. With a price in USD at minting of $55, this collection has a positive ROI of 14%, a remarkable return considering the drop in crypto prices over the past several months.
The Future for This Bitcoin NFT Collection
The future is going to be the team maintaining interest in the project while working on their collaborative endeavors.
Where Can I Purchase Stacks Parrots NFT's?
You can purchase this NFT at:
Are Stacks Parrots NFT's a Good Investment?
While none of this is to be construed as financial advice (please see the website disclaimer), anyone who reads this blog or follows my Twitter already knows that I am very bullish on the outlook for Stacks cryptocurrency, the underlying blockchain for Stacks Parrots Bitcoin NFT's.
NFT's on Stacks are absolutely exploding since their debut in 2021. In addition to their recent listing on Coinbase, the Stacks ecosystem is best represented on OKCoin, where you can get exposure to Stacks, Arkadiko Finance, and CityCoins like MiamiCoin and NYCCoin. Stacks is the protocol that brings d'Apps, NFT's and Ethereum-like utility to Bitcoin. I am a believer that any exposure to Stacks comes with tremendous future upside potential. So, while everyone should do their own research before investing in any NFT or cryptocurrency, I think the future of most NFT projects on Stacks hold considerable promise.
-The Crypto Trend Analyst